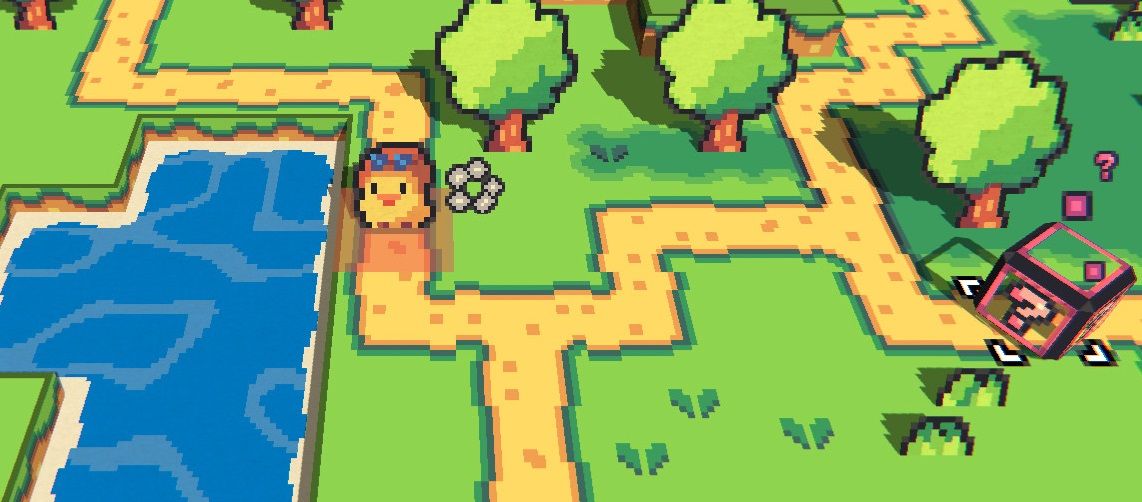 This Paper Mario-inspired indie looks like a forgotten GBA classic
There are definitely a lot of these "wholesome" games out there, so much so that any potential cute adventure has its work cut out for it with all the adorable frogs. (opens in a new tab) and scary witches (opens in a new tab) take the game by storm. Luckily for Paper animal RPG (opens in a new tab)its classic Game Boy Advance charm and gameplay really helps it shine.
As covered by Play on Linux (opens in a new tab), the Wholesome Direct alum just reached his initial funding goal on Kickstarter with nearly a month left. In addition to the screenshots, trailer and extended features described on the Kickstarter page, developer Cuddling Raccoons has also released a free demo on itch.io (opens in a new tab).
The roguelite RPG lets you select your favorite avatar from a cast of cute creatures, each corresponding to a classic character class (here divided into brawler, caster, and supporter). You explore isometric, procedurally generated world maps arranged in floors for each tile set, with the ultimate goal of finding the lost king of your village.
The combat is very reminiscent of the kind of experimental tactical RPGs you're used to seeing on Nintendo hardware, and its "grid-based but real-time" system feels almost like a rhythm game. Enemies have clearly marked AoE attacks that give you a second or two to get out of the way, while player attacks are limited by a cooldown meter much like Final Fantasy's ATB system. The result is something engaging, not too taxing, and somewhat reminiscent of Crypt of the Necrodancer (opens in a new tab). I could see later levels increasing the difficulty, but as it stands, Paper Animal RPG already seems like a great choice for the Steam Deck. (opens in a new tab) or Nintendo Switch, ideal for traveling or relaxing at night.
I'm also a big sucker for the look of the game. Paper Animal RPG has 3D maps that look like papercraft, and you can see a sort of "skybox" of a wooden table behind the play area, evoking more a board game. Other than that, it all screams Game Boy Advance to me. The bright colors and chibi sprites of Legend of Zelda: the Minish Cap or the Mario and Luigi RPGs form a particularly distinct aesthetic in hindsight, and Cuddling Raccoons really nailed that 2002 magic here. The interface and the lingering crowd of creatures in the foreground staring at your game also subtly tickle that pleasure center of my brain that I've reserved specifically for Paper Mario.
At the time of writing, Paper Animal RPG's Kickstarter has raised €37,000 of its €40,000 goal with 27 days to go, so it looks pretty well funded. The game's extended goals include an optional orthographic camera mode (more classic 2D style) at €45,000, challenges at €50,000, an "enhanced world map" at €60,000, and the current maximum projection is a " content expansion pack" at €70,000. If you want to financially support Paper animal RPG (opens in a new tab)you have until October 6 to do so, and you can watch the demo yourself at itch.io (opens in a new tab).