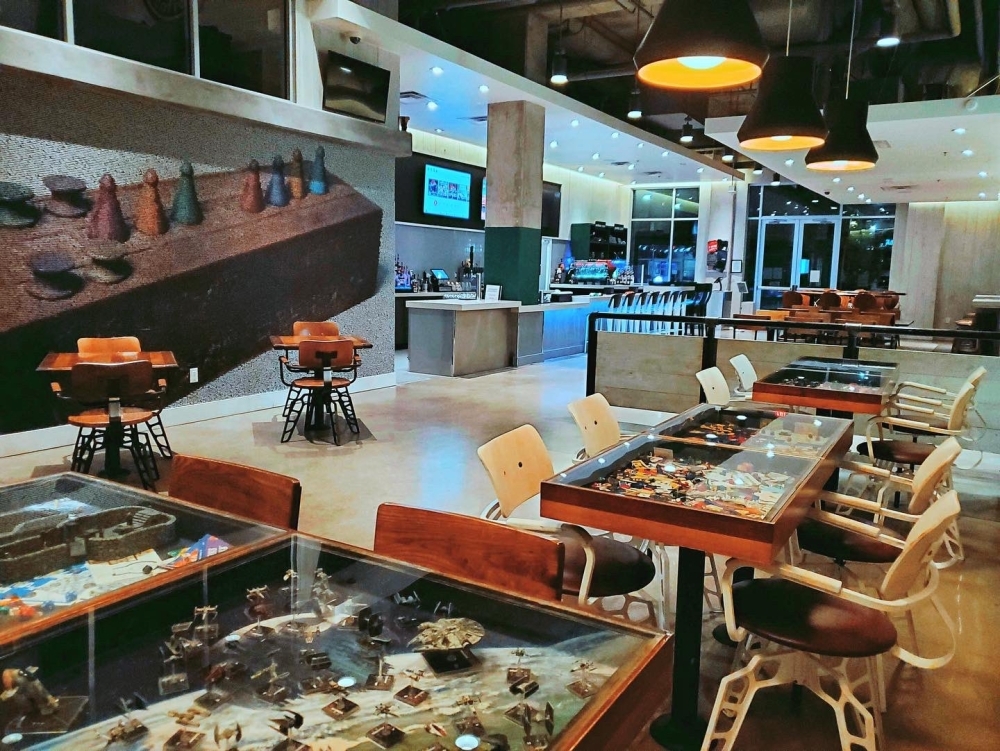 The renovated Nerdvana Frisco is now open with a second bar; plus more updates of cafes, bars and restaurants from June in Frisco
Nerdvana Frisco completed renovations in May at 5757 Main St., Ste. 112, Frisco. (Courtesy of Nerdvana Frisco)
Read the latest June restaurant news updates.
Nerdvana Frisco renovates and adds a second bar
The newly renovated space now includes a second bar with video game options and more space for table games. The scratch-off kitchen and artisan bar offer dozens of board games and video games to play with with minimal purchase.
Gidi Bar & Grill opens in West Frisco
The restaurant serves African fusion dishes and a full bar with live music and an entertaining atmosphere.
The Pop Parlor now open in West Frisco
The shop offers fruity and creamy popsicles as well as specialty drinks, such as matcha lemonade and espresso drinks.
La Sandwicherie de Capriotti opens a Frisco store
The national brand of sandwiches serves handmade cheese steaks, turkey subs and more.
The American Coffee & Tea Company in Frisco officially opens its doors
The cafe serves veteran-owned coffee and tea, including a wide range of espresso-based drinks and smoothies.
The grand opening of Tacos de Torchy in Frisco is June 16
The Austin-based restaurant chain serves tacos, queso, margaritas and more.
Cinnaholic sets the opening date in Frisco
Cinnaholic offers freshly baked cinnamon rolls; baby rolls; Coffee; cookies; Brownies; and raw, edible cookie dough.
Dunkin 'opens new location for donuts and coffee in Frisco
The national chain is known for its coffee and donuts. The company also offers bagels and sandwiches for breakfast all day.
Sharetea in Frisco opens in July at the new Warren Plaza
The bar has over 300 stores in 16 countries and serves a variety of fruit, milk and infused teas along with many other options.
Miranda Jaimes and Matt Payne contributed to this report.