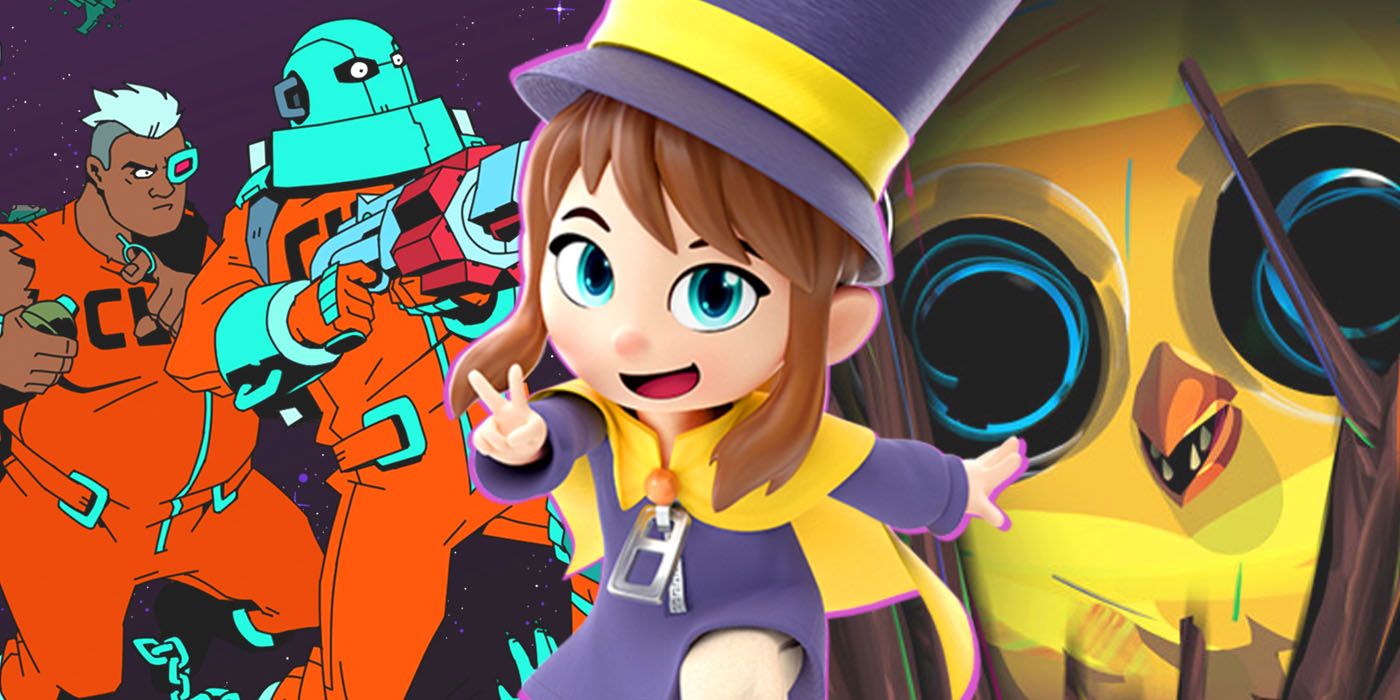 The best deals from Humble Games' Steam sale
Steam is holding a sale to celebrate the second anniversary of Humble Games, the indie game publisher owned by Humble Bundle. Supporting the indie games industry and many charities, Humble Bundle's work is certainly worth celebrating. Steam and Humble Games are offering discounts of up to 80% on over two dozen titles.
It's the perfect time to discover indie gems ranging from instant classics to viral sensations. As is always the case with Steam sales, there's plenty to choose from. With everything from charming 3D platformers to horror-inspired roguelikes to the next co-op title to enjoy with friends, gamers are sure to see at least one title offered for a bargain that catches their eye. These five games are among the best deals available until the sale ends on May 20.
RELATED: PlayStation's Revamped Subscription Service Reveals Full Game Lineup
Monaco: What's Yours is Mine ($2.99; 80% off)
Anyone looking for a new multiplayer/co-op title to add to their Steam libraries need look no further than Monaco: what's yours is mine. Assemble a team to plan a heist and put that plan into action, with single-player, online, and local co-op. Choose from an assortment of thieves who all bring unique skills to the table, crack the joint and secure those ill-gotten gains without getting caught. With such a huge discount, it's a golden opportunity to pick up a copy and maybe pick up a few for friends to enjoy the perfect heist together.
A Hat in Time ($14.99; 50% off)
A hat in time is a 3D platformer brimming with charm, fun gameplay, and personality. Full of collectibles and unique missions to complete, A hat in time is a worthy successor to classic 3D platformers like mario 64 and Banjo Kazooie. While selling the base game is a bargain, the real deal is with the Ultimate Edition, which bundles all of the game's DLC (including co-op mode and Online Party mode) and two soundtracks with a discount of 48% for only $29.35. . With an "overwhelmingly positive" review rating on Steam, A hat in time is virtually insured against buyer's remorse.
RELATED: Will You Be Able to Play Your Favorite Games on Steam Deck?
Ring of Pain ($9.99; 50% off)
ring of pain is a unique take on the classic roguelike/dungeon crawler card game with a dark and spooky atmosphere. Observe and plan routes carefully, collecting all available items and sneaking between encounters. The ring reacts to every player action, promising an engaging challenge for players who enjoy games that make them think before they act. This game also features a unique Twitch extension that allows a streamer's chat to draw new art for the game's cards, which promises a fun way to engage their Twitch audience. ring of pain won the Pax Indie Showcase in 2019 and 2020 and has a "very positive" review score on Steam.
Contextual dungeon is a tactical roguelike RPG inspired by tabletop games like Dungeons & Dragons. Players can create their own characters, items, spells and more! While the Contextual dungeon The base game has branching paths and story-driven campaigns, where it really shines is the comprehensive yet easy-to-use toolkit for players to create their own games. There is an endless amount of player-created content to share and enjoy solo or co-op. Contextual dungeon can also be purchased as a bundle with Fairy Tactics and crying suns for $30.35, 57% off the normal 10% off.
Void Bastards ($11.99; 60% off)
fans of BioShock and System shock 2 won't want to miss Void Bastards. This first-person shooter action roguelike comes from the same development director for both games, Johnathan Chey. With more strategic gameplay than its predecessors, Void Bastards tasks players with guiding a ragtag team of prisoners through derelict spaceships, battling against the odds to survive the many threats lurking in the Sargasso Nebula. Void Bastards is also available as part of a bundle with A stone's throw from Eden and magician of legend at 61% off for just $25.89.
How to Use Xbox Game Pass on a Steam Deck
Read more
About the Author