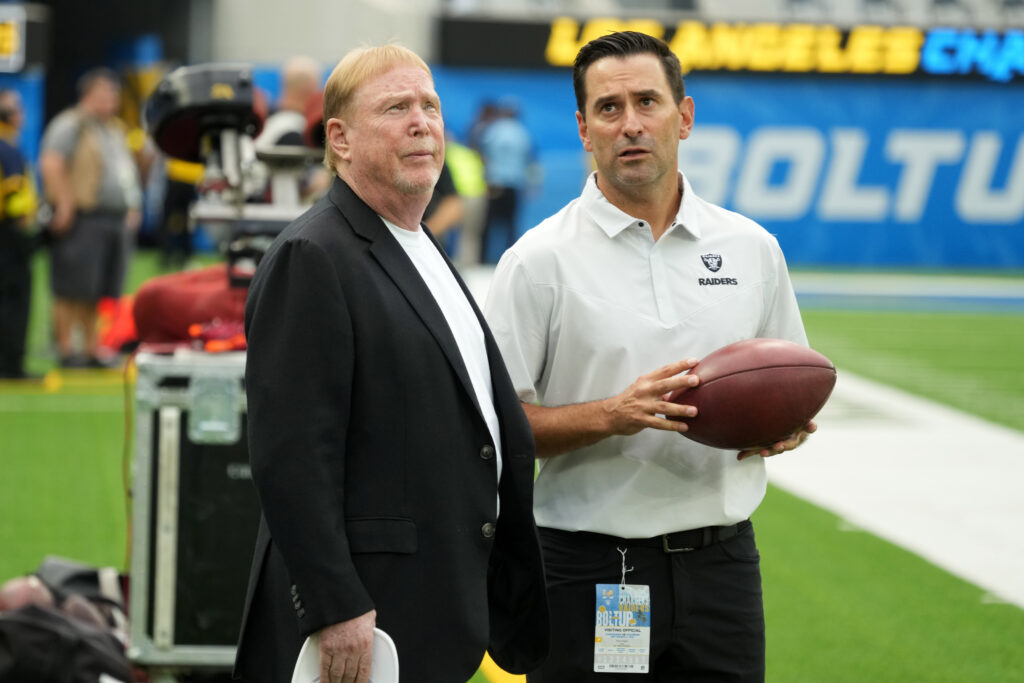 Raiders active in trade talks
The 2-4 Raiders believe they are playoff contenders despite their current record. According to Vincent Bonsignore of the Las Vegas Review-Journal, the club has been active in trade talks, and it doesn't appear to be interested in trading for draft picks. Instead, Bonsignore says Las Vegas is looking for players to immediately improve its roster.
To be clear, the Raiders reportedly aren't interested in rentals; they want any player they acquire to be under contract until at least 2023, and if they make a deal for an imminent free agent, they'll want to be sure they can extend that player. Specifically, the team is looking for defensive upgrades and a quality interior DL ​​is high on the list.
That makes sense considering the Silver-and-Black boasts an offense that ranks in the top 10 in yards per game and points per game and a defense that currently resides in the bottom 10 in both categories. The club has already parted ways with an inside defensive lineman in the trade Johnathan Hankins to the Cowboys earlier this week, but Hankins' role has been diminished under the new Josh McDaniels regime, and he was clearly not seen as a player who could help turn the tide of defense. Likewise, while the former first-round pick Clelin Ferrell lined up inside on occasion, he himself is a commercial candidate.
Raiders may be interested in DT Commanders Daron Payne, but the latest reports indicate that Washington does not want to move Payne. The Panthers have also told interested teams that they are not trading DTs. Derrick Brownbut a player like Lions DL John Cominsky – which was claimed waivers in May – could be available at a reasonable price.
The D line, however, isn't the only area that could use an upgrade. The Raiders, like many teams, would likely be in the mix for Bears LB Roquan-Smith if Chicago were to make him available, and a secondary boost in the form of a player like Washington's William Jackson III – which is very up for grabs – could also be a consideration.