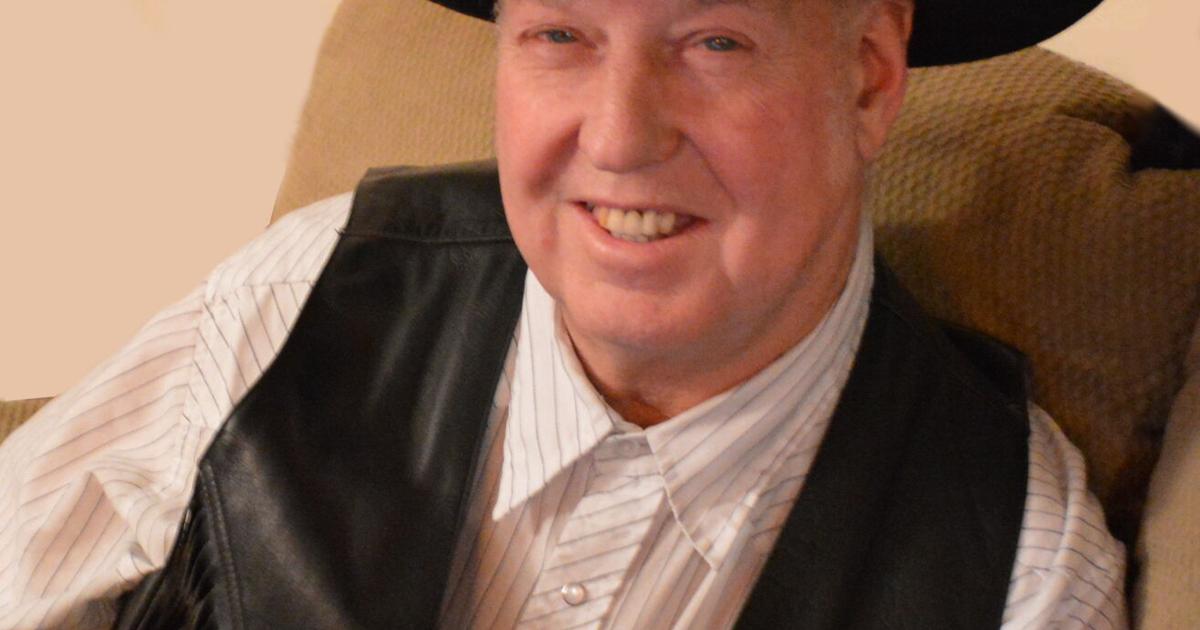 Obituary: Merle Tinker | Obituary
Merle Tinker died unexpectedly on October 8, 2022 at Mid-Columbia Medical Center in The Dalles, Oregon. He was 79 years old.
Merle Irwin Tinker was born September 14, 1943, in Ferdonia, Kansas, to Joseph and Audrey Tinker and joined older brothers Lawrence and Lavon. When Merle was still very young, his parents moved the family west to Washington, where his younger brother Earl was born. The family eventually settled in Omak, Washington, where all four boys were raised.
Merle spent a lot of time outdoors with his brothers in Omak, where he attended school and was part of Omak's high school class in 1963. It was in Omak that he met his friend Jerry Thomas, who both ended up moving to Hood. River, where they continued their lifelong friendship.
It was after Merle moved to Hood River that he met the love of his life, Christine Lowe, in the fall of 1970 through a mutual friend. They were married on January 5, 1974 in Hood River. He and Chris spent 35 years together and were inseparable. For several years they danced with the Wy'east Whirlers and enjoyed attending vintage car shows and traveling together.
Family has always been extremely important to Merle and Chris and together they have witnessed every event in their family's lives. They never missed an opportunity and were always available whenever you needed them. Although he and Chris never had children, Merle devoted all his love and attention to his nephews and nieces. Their home was the central meeting place for everyone, and the family spent many holidays and Saturday nights there playing cards and eating great food. The family will forever remember them for making the best mashed potatoes and French toast ever! Merle had a lot of fun playing games and amassed too many Pinochle and Skip-Bo games to count over the years. He was also skilled with dice and enjoyed playing the board game Aggravation. Most of his nieces and nephews had given up playing against him as he was still able to throw whatever number he needed to beat them and let the game truly live up to its name.
Merle enjoyed spending time with his family and friends. He traveled frequently to his hometown of Omak to visit his brothers and their families. One of his favorite times to go was during the Omak Stampede. He enjoyed attending rodeos and was a country boy at heart. He couldn't get enough of country music and was always seen sporting his cowboy hat, snakeskin boots and black tasselled vest for any special occasion.
Merle had many hobbies and interests. He loved the outdoors and was an avid archery and rifle hunter. He looked forward to his annual hunting trips with friends and family. He bowled for many years and enjoyed tinkering with his HAM radio, where he picked up the handle on "Road Runner". In his spare time, he loved watching movies, riding his quad and going for car rides, especially whenever he could show off Chris' light blue '57 Chevy. Merle was an extremely hard worker and took great pride in all the tasks he undertook. He worked for many years as a saw filer at Hanel Lumber Company until it closed. Merle enjoyed working for the mill and made many friends at Hanel. He then worked for Tum-A-Lum Lumber and SDS Lumber.
A few years after his retirement, Merle's life was shattered when he unexpectedly lost Chris in 2009. Chris was the love of his life and in each other they found their soul mate. His life just wasn't the same without her and eventually Merle decided he needed a change of scenery and sold the house they shared together in Hood River and moved to The Dalles, O in 2013. Even with this move to The Dalles, Merle still considered Hood River his true home.
Throughout her life, Mere had a lot of fun. He was always up for games and didn't like disappointing anyone. He was incredibly obnoxious, but always with such a sense of humor that you couldn't help but like him. He was a big man with a big heart. A devoted husband, brother, uncle and friend. The family is comforted to know that he has finally been reunited with Chris and they have a laugh together.
Merle is survived by his brother Lawrence and his wife Cathy Tinker of Illinois; brother Earl and his wife Avis of Omak; nephews Robert and Ryan Tinker of Omak, Washington, and nephew Dean Tinker of Spokane, Washington; niece Lisa Best of Illinois; her sister-in-law Diane Kawachi and her husband Steve; his brothers-in-law Kenny Lowe and his wife Lela and Gary Lowe; and nieces and nephews Brandon, LisaAnn and Michelle Kawachi, Alia and Ashley Lowe and Ryan and Matthew Lowe, all of Hood River. He was predeceased by his beloved wife Chris, his brother Lavon, his parents Joe and Audrey Tinker, and Chris' parents Everett and Genny Lowe.
A service to mourn Merle's passing and celebrate his life is scheduled for 1 p.m., Friday, Oct. 21 at Anderson's Tribute Center, 1401 Belmont Ave., Hood River. A burial will follow at Mt. View Cemetery in Hood River, where Merle will be laid to rest next to Chris. Please visit www.andersontributecenter.com sign the family guest book.
To plant a tree

in memory of Merle Tinker

as a living tribute, please visit Tribute Shop.