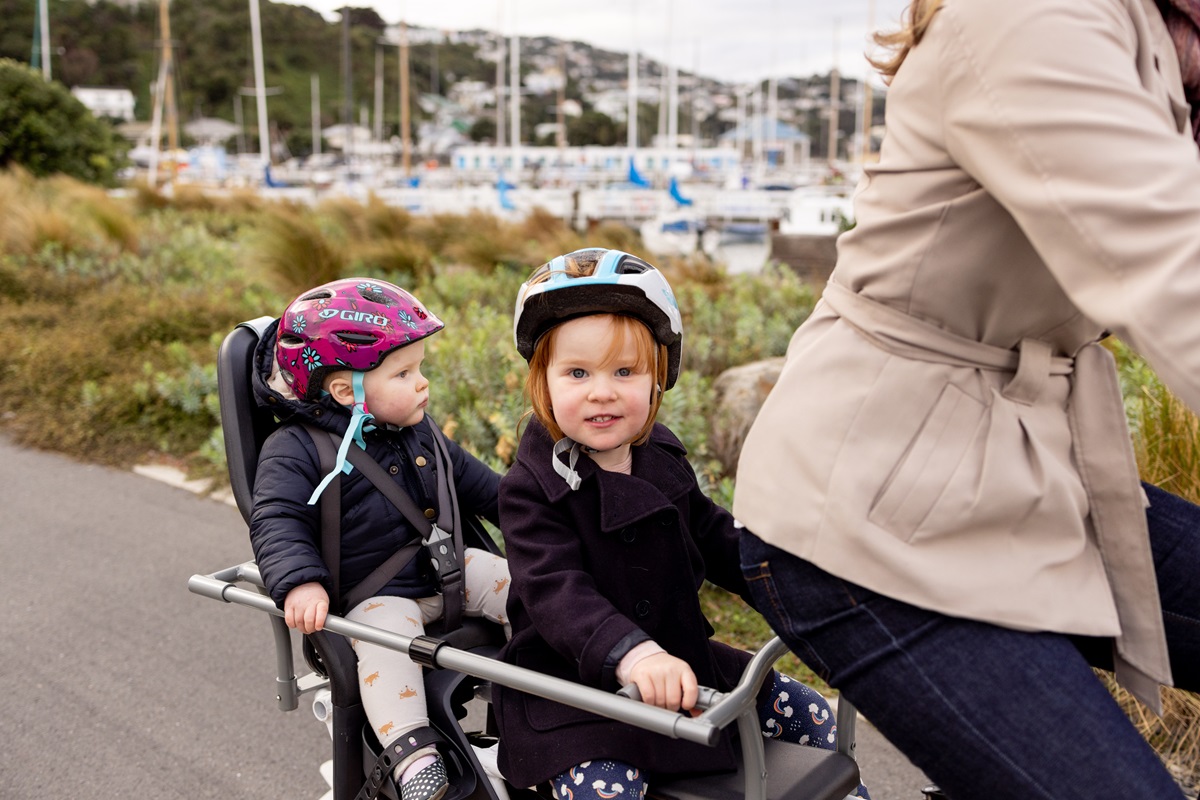 News & Information – E-cargo bike trial is a game-changer for local family
They regularly use routes that have already been upgraded as part of Wellington City Council's plan to develop a city-wide network of safe cycle routes and connections, says Julia.
"Before we got our bike, I didn't have a high level of confidence on the road, so all the separate bike lanes are a plus and much appreciated. They increase my comfort level. Cobham Drive and the split lane uphill on Crawford Road are excellent.
"We are already using the new sections of cycle lane along Riddiford Street past the hospital and the completed route into town will make a big difference. It's something people really appreciate. Cycling through traffic is a big concern for many people, however In general I find most drivers to be quite considerate and cautious."
She says as working parents, having bikes makes a big difference.
"Getting to work in town by bus took about 40-45 minutes. It became a 15 minute bike ride.
"We also save on public transit costs – the $40 per week previously spent on buses can be set aside to pay for other things, including car-sharing vehicles when we need them. We have a easy access to Mevo cars where we live, so it's a good option if we need one, in the last month we've probably used one three times," adds Julia.
Before moving to Newtown about five years ago, they lived in the town center where they felt a car was not very useful. When they left the CBD, they chose the suburbs because of good public transport and because it's within walking distance of the city.
"We thought we might get a car, but then we thought about how we could manage without it. When I was home with our first child, I usually got around on foot with the stroller or by bus. We always walk a lot if we only cover short distances in Newtown, but when I take the children to a swimming lesson in Kilbirnie for example, I jump on the bike.