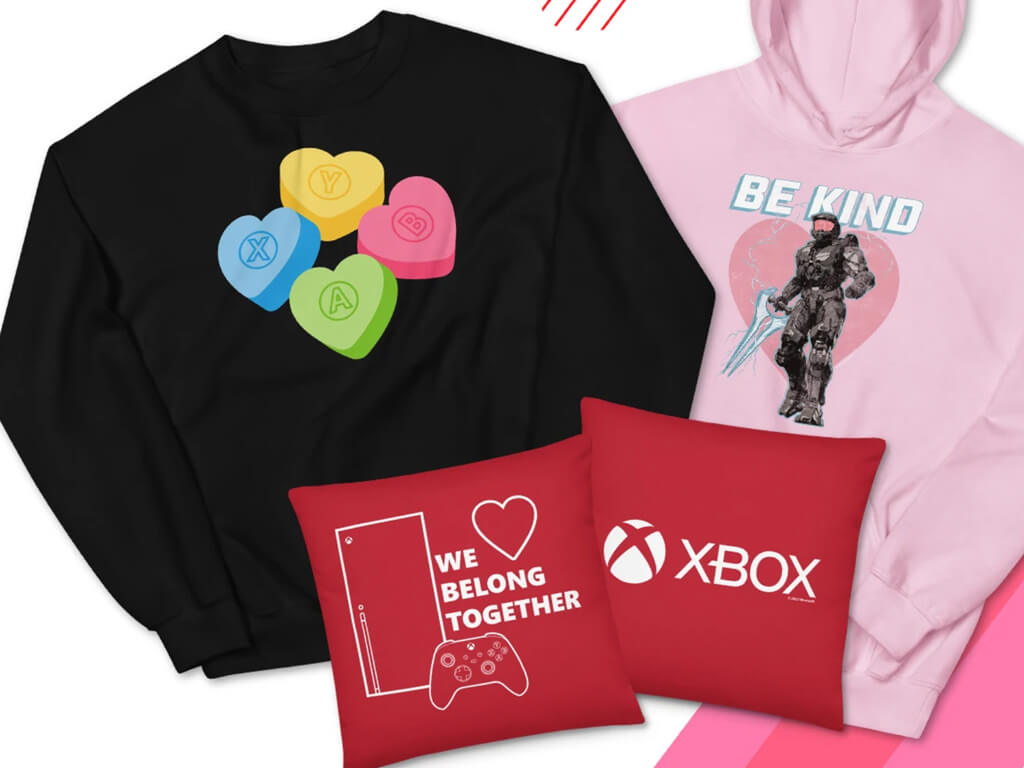 Microsoft's Xbox Gear store adds Valentine's Day gaming merchandise
In the spirit of Valentine's Day (which is right around the corner. Don't forget!) Microsoft has added a massive number of new romance-themed items to their Xbox Gear Shop online store.
Among the fresh products available starting this week are new mugs, t-shirts, hoodies, stickers and pillows featuring a stylized heart with an Xbox logo, a collection of colorful heart candies with romantic and gaming phrases , a red Xbox Series X design with the phrase "We Belong Together", an Xbox controller with a red rose and the phrase "mi amor", and a pink design with Halo's Master Chief and the words "Be Kind".
In addition to the Valentine's Day items above, the Xbox Gear store also recently added a number of Halo novels. This is likely due to an expected increase in Halo's popularity with the imminent debut of the new Halo Live TV series.
The Xbox Gear Store is an official Microsoft-operated store designed to distribute high-quality products based on Xbox consoles and various Xbox gaming properties. The store ships to most major regions of the world and updates very regularly with new products.
After more Xbox news? Follow us on Pinterest, Twitterand Facebook.
Share this post: