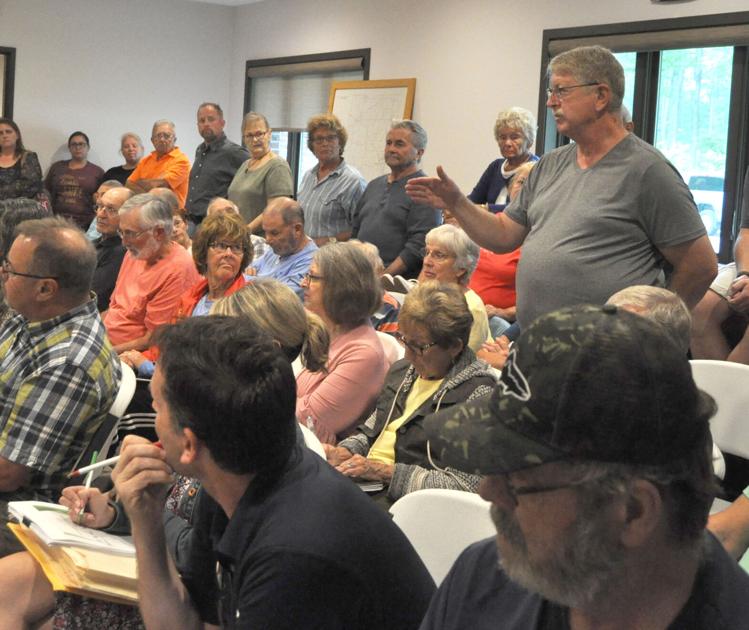 Many City Officials Say State Goes Too Far With Short-Term Rental Laws | New
CADILLAC – City officials across the state are concerned that lawmakers are trying to implement a one-size-fits-all approach to a very complicated problem.
Recently, the Michigan House of Representatives passed a bill that would prevent municipalities from banning short-term rental housing.
According to a House Fiscal Agency analysis, under the bill, all of the following would apply to the rental of housing, including short-term rental, for zoning purposes:
• This is a residential use of the property and a permitted use in all residential areas.
• It is not subject to a permit or to a special use or conditional use procedure different from those required for other dwellings in the same zone.
• This is not a commercial use of the property.
A local unit of government would be prohibited from adopting or enforcing zoning ordinance provisions that effectively prohibit short-term rentals. However, the bill clarifies that it would not prohibit a zoning ordinance provision that applies uniformly to rental and owner-occupied residences and that regulates noise, traffic, advertising, number occupants in a dwelling and any other condition that may create a nuisance.
Cadillac's director of community development, John Wallace, said his first impression of the legislation is that it is not necessary; personally, he would have preferred to see a bill obliging municipalities to draft some sort of short-term rental policy. As it stands, Wallace said many municipalities have issued blanket bans on short-term rentals, which is also not an ideal situation.
At Cadillac, Wallace said he was set to bring up the discussion with council to further clarify how short-term rentals should be managed in the city, but with pending legislation on the horizon, any action local could be a waste of time.
This is not the first time that this has happened.
Wallace said earlier attempts by the state government to usurp local authority over short-term rentals had also stalled efforts within the city to implement a more cohesive policy.
Currently in the city, short-term rentals such as those arranged by the popular online service Airbnb are permitted in four zoning districts – B-1, B-2, TS-1, and TS-2.
Cadillac homes located in areas zoned for residential purposes only are not permitted for use as short term rentals for several reasons.
Wallace said one of the issues that often comes up with these properties is the lack of on-site management to ensure tenants aren't causing problems or disruption in the neighborhood.
If the city proposed that all residential neighborhoods be a fair game for short-term rentals, Wallace predicted they would receive quite a bit of opposition, especially from residents living in quiet single-family neighborhoods.
The state is moving forward and doing this without community participation "shows a lack of respect for the planning profession," Wallace said.
Another potential ramification of the ease of operating short-term rentals is that it can reduce the availability of long-term rentals in the city. Wallace said this is because someone who has the option to rent out their home for the short or long term may in many cases find it more cost effective to opt for a short term rental.
Since there was already a housing shortage in the city, Wallace said it could make matters worse.
At the same time, however, Wallace said with few hotel options in the city center, finding a short-term rental might be the only way for some visitors to stay a night or two in the city.
He said he also sympathizes with homeowners who feel they have the right to use their properties as they see fit, especially when they cannot be here all year round but still have to pay bills for their home. .
Wallace said they often hear about people going ahead and using their homes for short-term rentals, even in areas where this is prohibited.
"Without strong regulation on the books, we don't have a clean and fair way of dealing with this situation," Wallace said. "It's one of those tough problems."
Lake City City Council members have also struggled with this issue, and in June approved a resolution opposing state legislation removing the ability of local government to regulate short-term rentals in their communities.
"We believe it should be done at the local level," Lake City Mayor Brad Seger said at the time. "We believe that all local communities should have the right to regulate their rentals. "
Seger said city council treated tenants well and avoided charging them extra or taxing them. However, if the state removed the ability of local government to regulate or began to regulate short-term rentals on its own, Seger said he was unsure how that would affect the community.
"I don't know what the state has in mind if it can control this," Seger said. "If they want to impose additional taxes on them, I don't know. "
According to the House Fiscal Agency, the following entities have indicated their support for the bill: Michigan Realtors, Greater Metropolitan Association of Realtors, Mackinac Center for Public Policy, Rental Property Owners Association of Michigan, Michigan Chamber of Commerce and Airbnb.
The following entities have expressed their opposition to the bill: Michigan Municipal League, Michigan Townships Association, Michigan Restaurant and Lodging Association, Michigan Association of Fire Chiefs and a number of towns and townships in Michigan.
After being passed by the House of Representatives, the bill was referred to the Committee on Regulatory Reform.