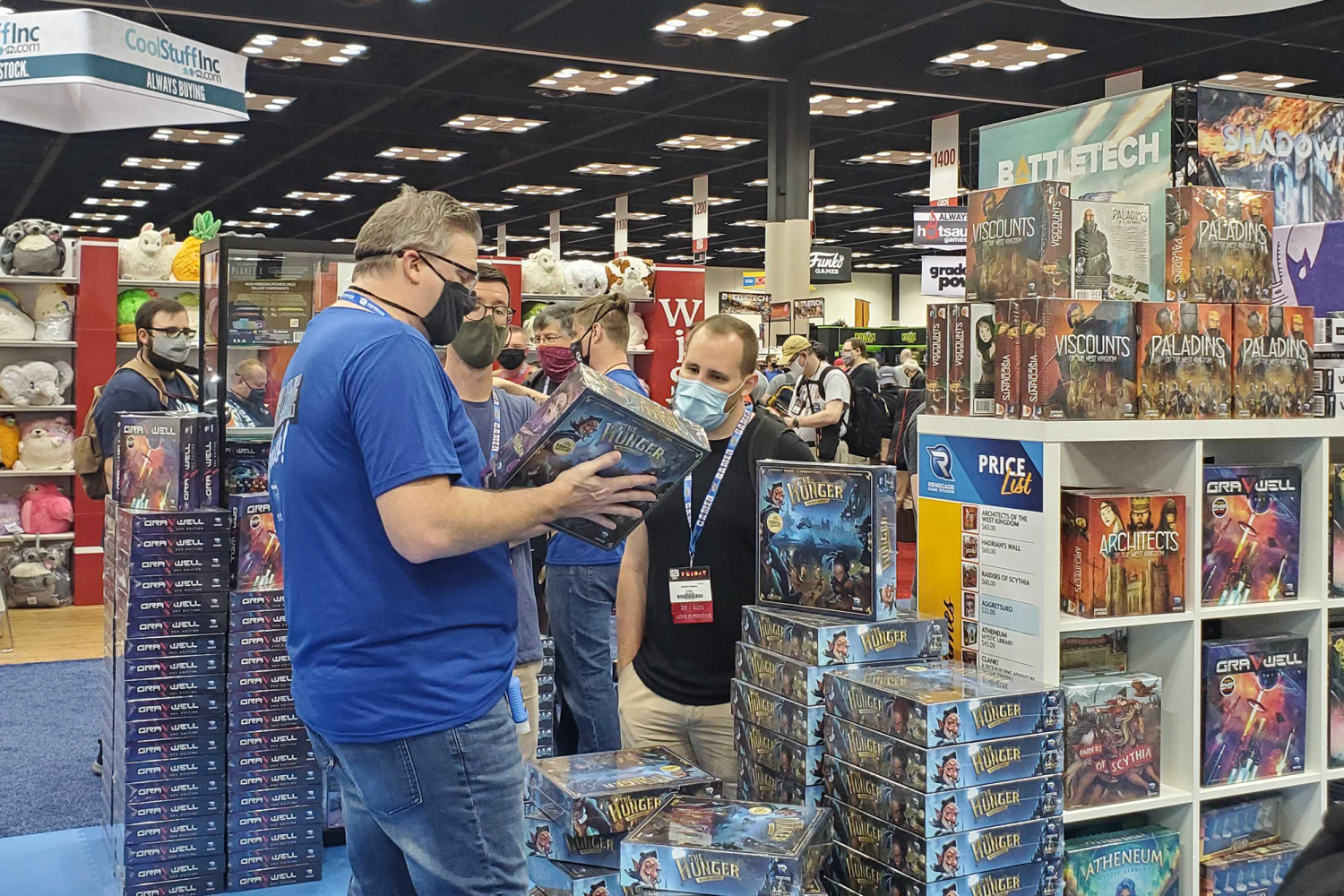 Gen Con hosts in-person convention, game publishers hope for sales
After last year's in-person convention was canceled due to COVID-19, thousands of tabletop game enthusiasts are returning to downtown Indianapolis for Gen Con this week. Sellers are hoping pent-up demand over the past two years will encourage buying.
The halls are packed with attendees playing and buying games at what is called the largest table games convention in North America.
Gen Con President David Hoppe said it was emotional for him and his team to be back in person.
"We come here and we get so much energy from being successful, that everything is going really well," said Hoppe. "And not having been able to do that last year, I mean, it was just difficult. It was difficult to get through the winter and try to restart, when things were still very uncertain."
Last year, the organizers moved the event to be completely virtual. Fans were unable to physically touch and play in person the games the vendors were selling.
Renegade Game Studio President Scott Gaeta said it would be the only event his company attended this year. Before the pandemic, there would have been seven or eight around the world.
"Gen Con is sort of a fixture in our industry. It's kind of like one of those things where everyone comes together, whether you're industry people or, you know, fans and gamers, "Gaeta said. "So the absence of this one last year was very felt by everyone."
Gaeta said Thursday's sales were similar to previous Gen Con conventions.
Hoppe said that this year some new publishers are able to participate which has not been the case in the past.
"Some of the bigger publishers chose not to come this year and it gave us the opportunity… to allow new, smaller publishers and independent publishers. And they were very happy to be here," said Hoppe. "We hope to be able to welcome them in the years to come. "
At the same time, COVID-19 continues to put a strain on hospitals in the region. The US Department of Health and Human Services reports that intensive care beds at non-specialty hospitals located within a 12-mile radius of the convention were 64 percent occupied.
---
---
The event drew nearly 70,000 attendees in 2019, the last time it took place in person. This year's event limits capacity to 50 percent.
Hoppe said his team was working with the Marion County Health Department to take the necessary precautions.
"We are demanding masks and you can see the compliance is 99.9% or even 100," he said. "We have also done surveys of our participants and we show that over 90% of our people are vaccinated. "
Hoppe said there was still a virtual part of the convention. Local game stores also have pop-up events. People who bought badges for this year but chose not to come were able to postpone them until next year.
The four-day convention will run September 16-19.
Contact reporter Samantha at [email protected] or follow her on Twitter at @ SamHorton5.