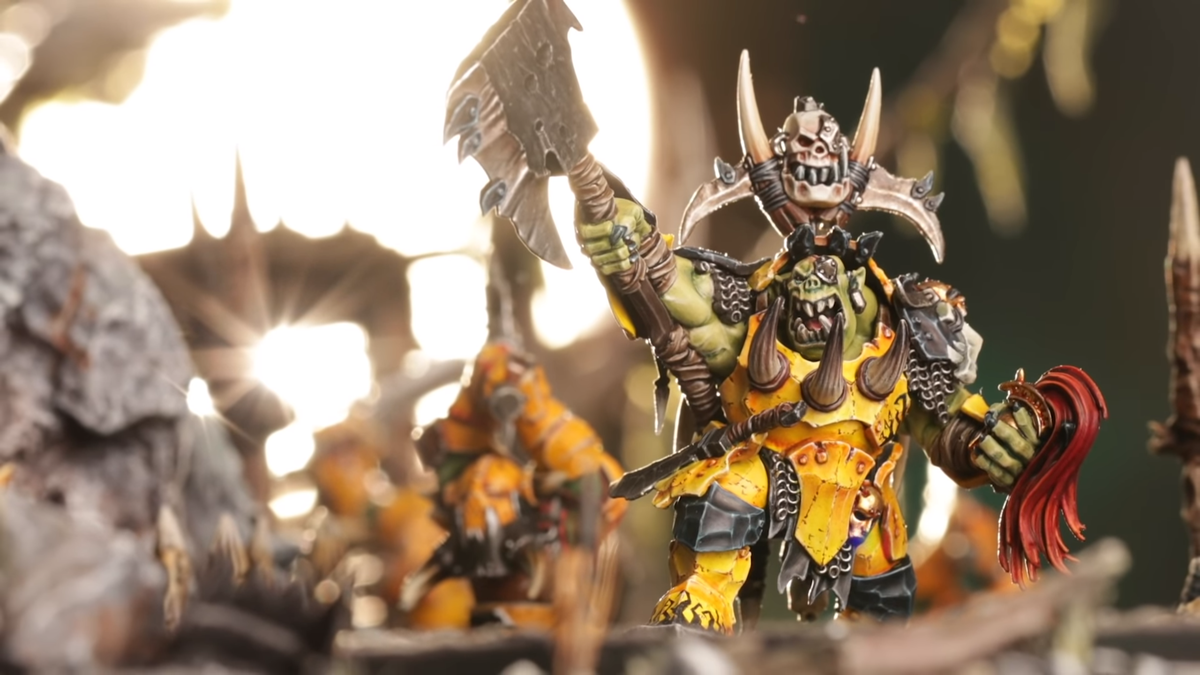 Games Workshop reveals details of Warhammer + streaming service
It's a big plus, you might say.
Games Workshop, the tabletop maestro who slowly made plans to transform his venerable Warhammer 40,000 and Age of Sigmar Properties in the behemoths of transmedia in recent years, revealed that he was also enter the 'streaming content subscription service only named something +' a few months ago, weirdly big, but weirdly specific, maybe legitimate skepticism. What could the video game company offer to maintain such a service, when its dreams of new animations and potentially living projects were still far away?
Now we have an answer, and it turns out that the company has in fact a little for War hammer fans, especially those who are already sucked into the ecosystem. Revealed as part of a recent direct, Warhammer + will debut this summer for a subscription of $ 6 per month, $ 60 per year, connecting various digital systems already established for Games Workshop titles, especially the paid versions of the Warhammer 40K and Warhammer: Age of Sigmar apps, giving players up-to-date access to digital copies of the rules, faction-specific supplements and army roster builders, as well as access to digital copies of the company's monthly magazine White dwarf and War hammer fiction from the Black Library imprint.
On top of that, Warhammer + will feature original content from the company, both in the form of new short films such as Lore Explanation Series, Tabletop Game Recording Battle Reports, and Guides. of painting, as well as previously. teased animated series like Space Marine Horror Angels of death, anthology series Hammer and bolt, or Astartes II, a sequel to the viral sensation created by fans of Syama Pederson, which was brought in-house to work on the follow-up.
There will also be physical bonuses with the subscription, which makes sense considering that the main goal of Games Workshop is to sell you a lot of very pretty and very physical models. In addition to premium access to corporate events like the annual Warhammer Fest (when these are, of course, allowed to perform in person again), subscribers will be able to choose one of two exclusive miniatures for free. as part of their subscription, with the option to purchase the other. Warhammer 40K fans can get a Imperial Assassin of Vindicare, perched in a statue of Sister Battle in ruins firing with their rifle:
G / O Media may earn a commission
While Age of Sigmar fans can opt for an Orruk (read: Orc, but in a way that's much easier for Games Workshop to register a trademark) Megaboss:
Both are very cool and quite dynamic, but there is nothing quite like a big armored orc with an eye patch, brandishing his enemy's head in one hand and an ax the size of several torsos in the other. Who needs access to Baby Yoda when you can get it?
Warhammer + is set to launch in the UK and several international markets from August 25.
---
Wondering where our RSS feed went? You can pick up the new one here.