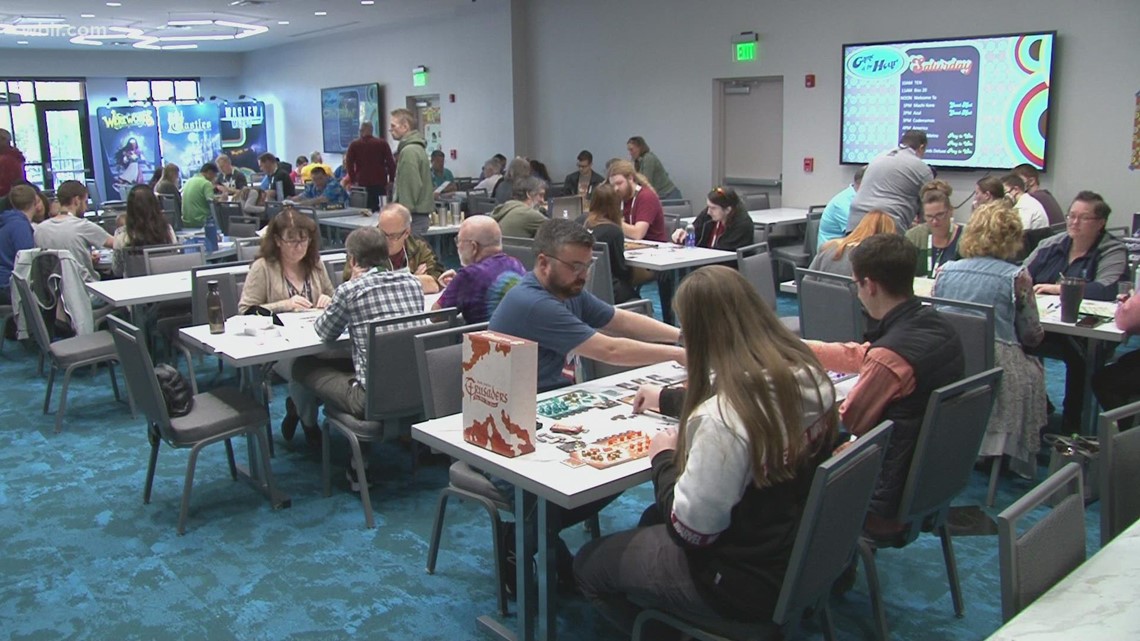 Fun K-Town hosts a festival filled with table games for family fun
The games ranged from an ever growing library of table games. People-to-people matches lasted from 15 minutes to half a day.
KNOXVILLE, Tenn. – Sitting around a table with drinks and friends, rolling dice and playing board games might not be everyone's definition of fun. But for people who attended the Fun K-Town festival on Saturday, it was an incredible pleasure.
During the festival, attendees had the chance to try out one of the ever growing libraries of table games. Players could strategize to build the best castle and accumulate the most points. Or, they could relax with a casual board game played with friends.
There was also a "game of the hour" where people were offered popular table games to have fun with others. The officials taught the players how to play and the matches lasted no more than 90 minutes. People didn't need to register either – they just had to show up to the Game of the Hour corner and let the teacher know that they wanted to learn their game.
"The hobby of board games has really grown over the past 5-10 years, so there are a lot of people playing games with local friends, family members and that sort of thing. "said Michael Randolph, event manager. director. "One of the reasons for this event is to allow them to connect beyond the four or six that they can usually play with."
The event is sold out, but players who have successfully secured tickets can enjoy the event all weekend. The doors will reopen at 9 a.m. on Sunday and close at 6 p.m. It will be held at the Hilton Garden Inn at 6200 Papermill Drive.