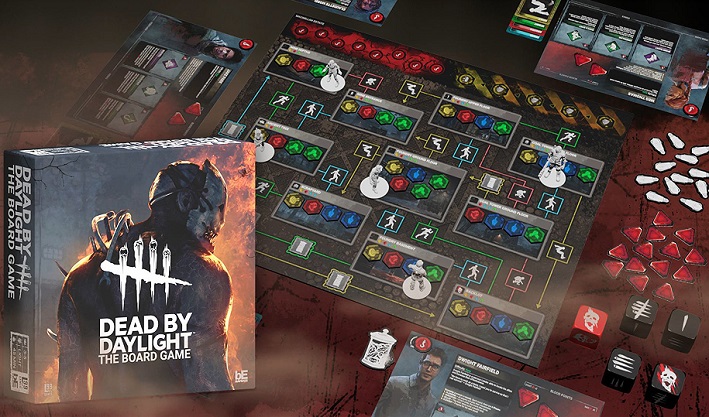 Dead By Daylight board game is coming to Kickstarter later this month
Board game adaptations are all the rage these days, it seems. Jagex just announced a RuneScape board game, and I've been playing my new favorite game a lot, the Stardew Valley board game. Now, Behavior Interactive is looking to get into the, uh, game, announcing today that it will partner with Level 99 Games to create a board game based on Dead By Daylight.
Dead By Daylight: The Board Game mimics the action of the popular multiplayer game, with one player playing the role of the killer and two to four players playing the role of survivors. Each survivor has a special ability, and all characters can equip perks to help them achieve their goals, whether it's escape or murder. The goal for the survivors is to fix the generators and escape, while the killer tries to hunt down all the survivors and kill them.
Game designer D. Brad Talton Jr. said Level 99 "worked hard to capture the tension between the survivors and the killer at every turn". Mathieu Côté, DBD Game Director, added: "Level 99 managed to perfectly adapt the Dead by Daylight experience to a board game: the asymmetrical Killers VS Survivors gameplay, the unexpected surprises, the game loops, everything is there. ."
The Dead By Daylight board game will be available in a standard edition ($49.99) and a collector's edition ($99.99). The standard edition includes six killers, seven survivors, and two maps, while the collector's edition has 16 killers, 17 survivors, and four maps. The character roster is taken from the DLC through March 2021's All-Kill, although there are no licensed characters, such as Freddy Kreuger or Resident Evil characters.