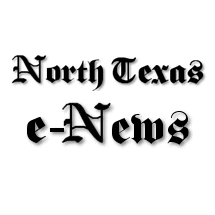 Carpe Diem Comics is helping change the way people view comic and game stores
McKinney, Texas – There is a certain stereotype of the local comic book store that is repeated in popular media. For companies that give so much to the entertainment industry, shows like The Big Bang Theory often describe them as socially awkward, male-dominated and extremely uncomfortable spaces to visit.
In other words, they're portrayed as the exact opposite of Carpe Diem Comics in McKinney. Husband and wife team Shannon and Melyssa Childs-Wiley, who call themselves 'Shado' and 'Lys' respectively, have transformed their shop into a living, breathing contradiction of all preconceived notions of what a local store can be. comics and games.
"There's a perception, a stereotype, that comic book and game stores are tiny, cramped, dark places and we don't want to be one of those stereotypes," Shado Childs-Wiley said.
Their two story store has ample lighting throughout with beautiful painted murals along the walls. Everything is neat, clean and organized. The aisles are wide and expansive by design. There's no walking past other shoppers to grab a book or trying to climb over each other to look at different game boxes here.
It's all part of the approach that has made Carpe Diem Comics a popular place for local comic book and gaming enthusiasts.
"The local comic and gaming community has been very welcoming to us," said Shado Childs-Wiley.
The pair are clearly passionate about giving back by cultivating a welcoming environment for local players and collectors to enjoy and feel part of. This desire to create an inviting and inclusive atmosphere is part of what led them to open Carpe Diem Comics about 5 years ago rather than pursuing their careers in what Lys called their "cubic farm jobs".
The owners strongly encourage friendly competition and collaboration during games and pride themselves on having a gaming community that will help to include and teach new players.
"All of them are very welcoming and open and want to teach others to enjoy it," said Lys Childs-Wiley.
They have also taken the time and effort to integrate a number of features into the store with inclusion in mind. This means keeping free feminine hygiene products on hand as well as fully stocked changing tables, items that can be in short supply in stores, no matter what products they sell. It also means providing players with comfortable, padded gaming areas that still allow easy access to regular store merchandise like comics, which many couple note shoppers don't have to bend down to see unlike in stores. similar.
"One of our statements is that we want to be the best part of every person's day that comes in," Lys Childs-Wiley said.
These elements have helped earn Carpe Diem Comics loyal customers over the years, some of whom have actually helped them move to their new location. This is part of a general attitude that other local North Texas comic shops have also returned.
"We were actually quite surprised when we opened to find out how welcoming all the other comic and game stores in the area were," Shado Childs-Wiley said. "I send people to other stores all the time. If I don't have something and I think they have it, I'll call them.
Lys Childs-Wiley explained that she even keeps a spreadsheet of what local stores are buying so she can guide potential customers to the right places if needed.
It's just another example of how Carpe Diem Comics is helping to lead the way in challenging preconceptions about comic book and game stores.
"The stereotype exists, but it shouldn't exist anymore because there are more game and comic stores that aren't the stereotype; I think it's become such a thing that people are trying to change," Shado Childs-Wiley said.