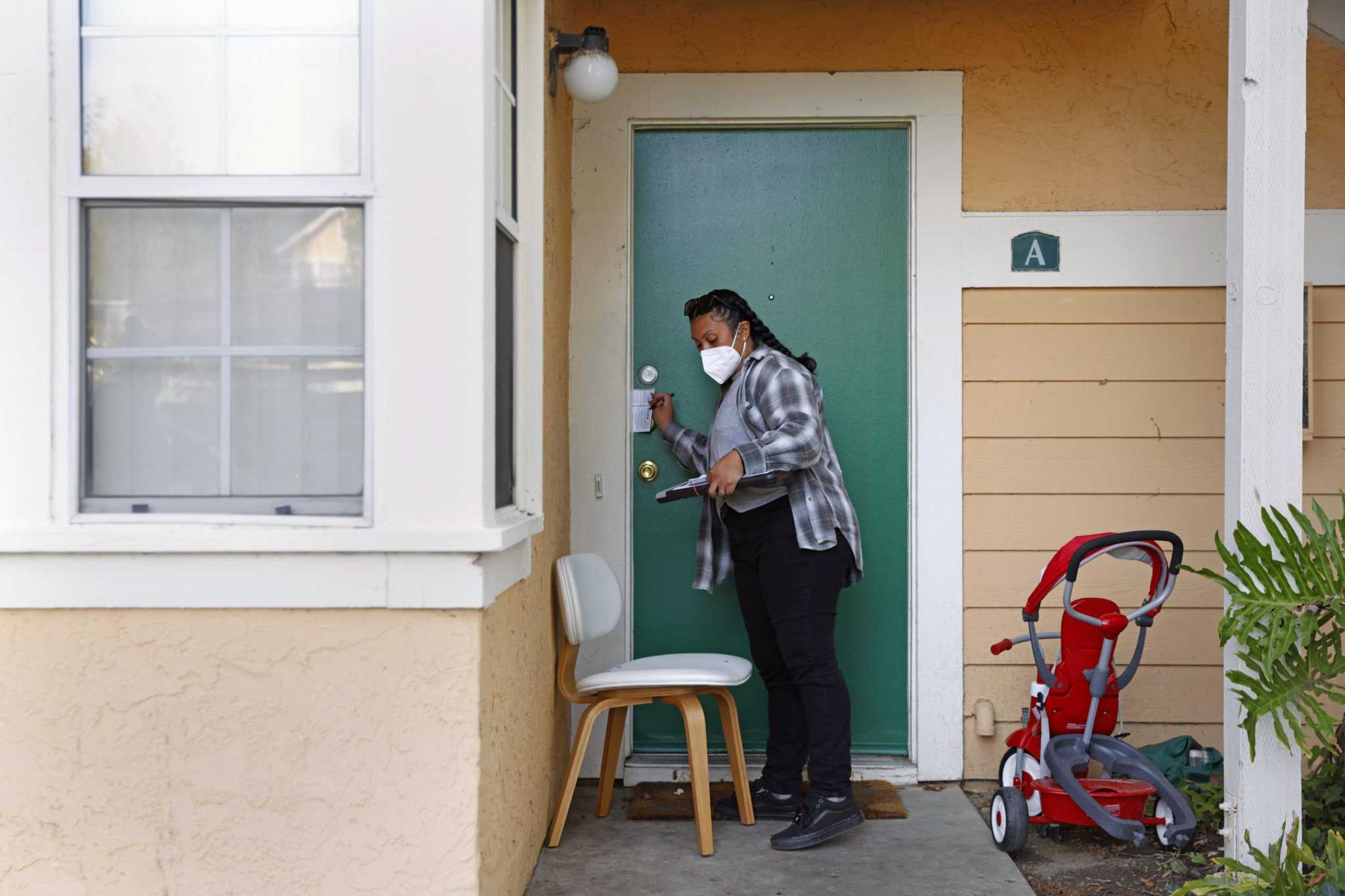 California just extended eviction protections again. But how many people does the deal leave out?
As the sun set over Vallejo on Tuesday evening, Cristal Little shuffled her clipboard and walked to another apartment door. She knocked.
The first woman to respond told Little, a local tenant organizer, that she had been waiting for weeks for answers from a state program that promised to help pay off pandemic rent debt.