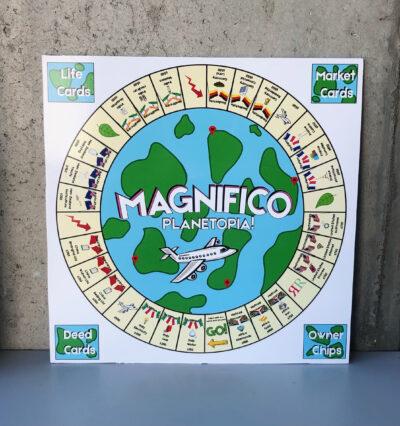 Business students create their own products
Ormiston Senior College (OSC) students launched their innovative, self-created products on an online marketplace for the community.
As part of the school's commercial curriculum, students must design, produce and promote an innovative object, as well as create their own business. The process took about 12 weeks to the 50 student groups and has now been released to the public.
The products are available on the OSC's online marketplace and can be picked up on the university campus on June 22 and 23 or via delivery options organized by each company.
The online marketplace includes student group websites, product information, and photos. The idea of ​​the digital marketplace was born out of the uncertainty of in-person interaction, says one of the CSO's business professors, Oliver Rose.
"Regardless of the state of the lockdown, people can still access it," he said.
There is a wide range of products – from board games and accessories to candles, crystals and jewelry. One company, Clay Works, made clay earrings.
Another, Squish n' Smash, offers personalized homemade stress balls created from double-layered biodegradable balloons and filtered sand. Or there's Magnifico, a board game that helps "educate young people through entertainment", which was under the direction of business professor Mark Snow, the creator of his own board game Gumption.
"Overall, they enjoyed the process," Rose says.
"A lot of bands are really passionate about their products."
The online market will be open until pick-up days. It will reopen later in the year after students receive feedback "giving them the opportunity to make improvements, as all businesses no doubt do," Rose says.
"It's the first time we've used the local community page to share all the products with the community," he says.
"It's really good to get involved and hopefully get more involved in the future."
For more information, visit the OSC Marketplace at //sites.google.com/ormiston.school.nz/osc-marketplace.