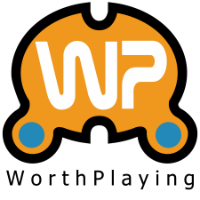 'Aven Colony' free on Epic Games Store, 'Rogue Company Season Four Epic Pack' next week
Aven Colony
Aven Colony is a city building and management simulation that tells the story of the first human colony in an extrasolar world.
A rich and captivating simulation of an alien colony, Aven Colony allows you to build, customize and maintain your colony within Aven Prime, a hostile alien world filled with deserts, tundra and wetlands light years from Earth.
Immerse yourself in a vast, dedicated single-player campaign, where you will have to face the harsh environments of Aven Prime with freezing winters, thunderstorms, ice storms and clouds of poison gas. Prepare for attacks from local life forms, including giant acid-spitting sandworms, 'creeping spores' that infect your buildings, and 'plague spores' that infiltrate your colony and infect your settlers with a deadly plague. You must protect your colony from whatever the planet can throw at them and shape the future of the survival of the human race.
Featuring a dedicated mission objective system that gradually introduces settlement management during campaign mode, Aven Colony welcomes and allows novice and experienced players to acclimatize to life on Aven Prime. Advance from Colony Governor through the ranks to earn the prestigious title of Expedition President. There's also an in-depth sandbox mode with a variety of unique maps to choose from and a full suite of options to customize the gaming experience.
All single player content can also be explored in sandbox mode, allowing players to customize a full suite of options to personalize the gaming experience, including starting resource editing, environmental events, minerals And much more !
Once Aven Colony, the current free game on Epic Games Store, has run its course, it will be up to and a Rogue Company Season Four Epic Pack, which will be free from November 11 to November 18, 2021.

Kick off Season Four with this exclusive and fiery Epic Games Pack FREE! Unlock Switchblade and Scorch, two explosive thieves who incinerate their opponents with fire and napalm! Also receive the Inferno Imp outfit from Switchblade with 20K Battle Pass XP; all for FREE!

Unlock Switchblade and Scorch
Switchblade Imp Inferno Outfit
20K Battle Pass XP
Main characteristics
A rich simulation of an alien colony, with resource gathering and management, technological research, food cultivation and manufacturing, trade, morale, social policies, and more.
Dozens of different buildings with unique functions and impacts.
A fully functional day / night cycle linked to the seasons of Aven Prime.
The world of Aven Prime battles human colonization with The Creep, an alien infection that can destroy your colony over time.
Environmental challenges, including thunderstorms, dust devils, giant sand worms, plague spores, deadly toxic gas emissions from geothermal vents, and shard storms.
Acquire alien artifacts and use their powers while learning the history of the civilization that once inhabited Aven Prime.
Aven Colony is available for £ 24.99 / $ 29.99 / € 29.99.