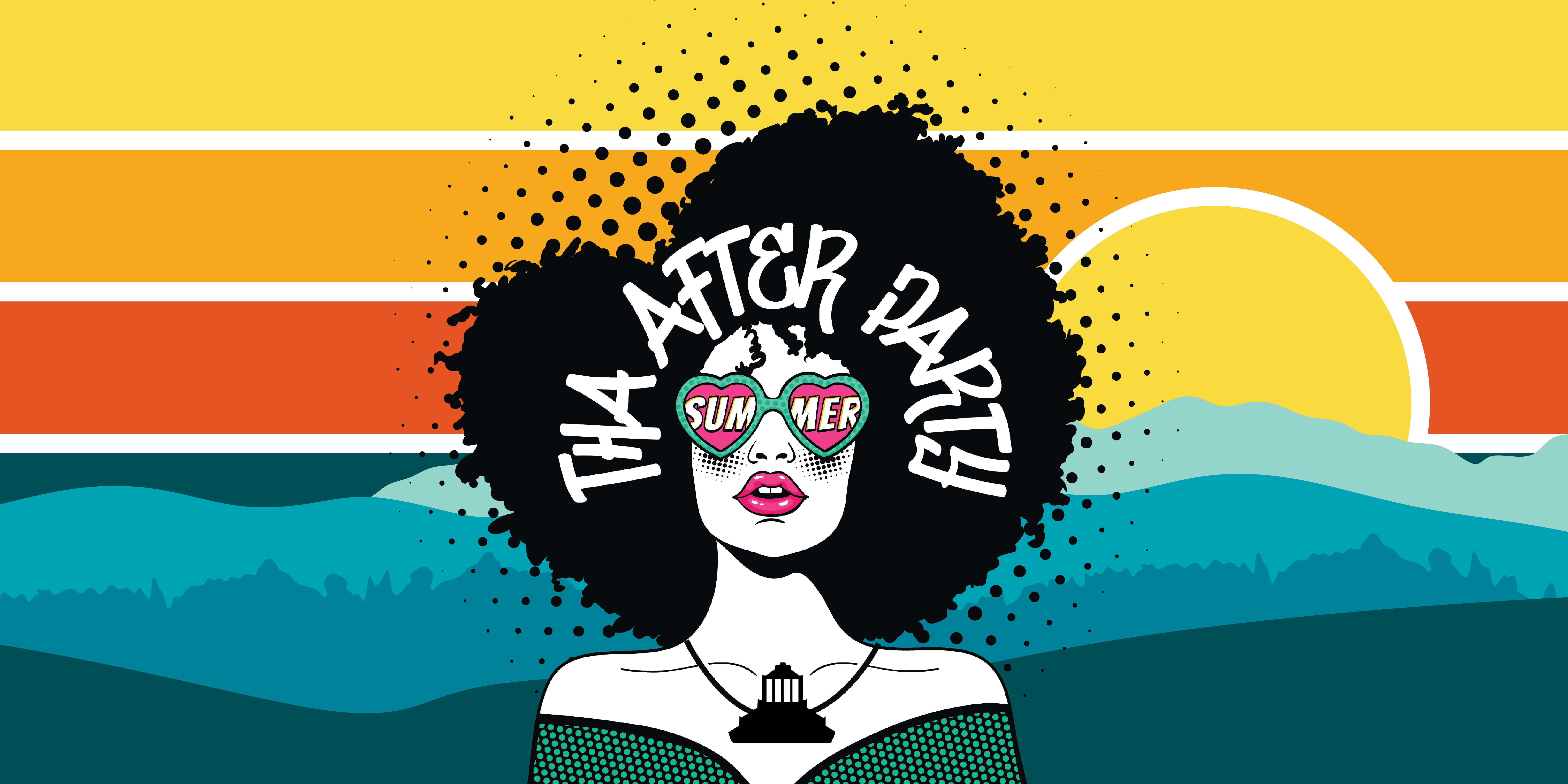 Asheville Parks & Recreation hosts back-to-school for teens at Pack Square Park
When summer vacation ends, teens can celebrate the start of a new school year with music, games, giveaways, dancing, performances, photo booths and more thanks to Asheville Parks and Recreation.
After Party: Summer Bash '22 will take place from 7-10 p.m. at Pack Square Park (80 Court Plaza) on Thursday, August 18.
The free block party-style event follows a back-to-school fair in the same space for younger students, the United for Youth Block Party.
"The teenage years are unique, to say the least," according to D. Tyrell McGirt, director of Asheville Parks & Recreation. "Anyone who works with – or has been – a teenager recognizes the importance of the decisions made during this time in building personalities, interests and foundations for future success. Our team strives to offer a variety of programs and activities for everyone in Asheville, from toddlers to older adults. Recreational opportunities for teens need to include even more variety as these young adults absorb so many new experiences. Tha After Party incorporates that same goal with something to everyone. It's a great way to end the summer holidays and look forward to a new school year.
Teens can expect a high-key vibe with a DJ, inflatable jousting ring, games, dance performances from area marching troupes, giveaways, treats and appearances by Sir Purr of the Carolinas Panthers, Mr. Moon of Asheville Tourists and UNC Asheville. Rocky. kill the micElizabeth Lashay will bring the fire as the evening's MC. The evening also promises surprises throughout.
According to McGirt, the last time Asheville teens started a school year without COVID-19-related disruptions was three years ago in 2019, so Tha After Party could signal a return to normalcy. While many local back-to-school events are aimed at younger students, teenagers don't have as many options. During a formative period where hormones, self-doubt and personal responsibility play an outsized role in physical, cognitive and emotional development, tailoring the event to this age group is the organizers' top priority. The City of Asheville and other organizations formed the United for Youth Network to ensure that all local students graduate from high school ready to actively participate in the community and prepared for trade school, college or a career.
In addition to special events like Tha After Party, Asheville Parks & Recreation offers free programs for teens and young adults, including fitness center memberships (16 and under must visit with an adult); gym hours for basketball, volleyball, pickleball and other team sports; cooking and art classes; movie nights and roller skating; entertainment, board game, role-playing, quiz and writing clubs; after-school programs for teenagers; and urban parks throughout the city with areas dedicated to basketball, tennis, pickleball, volleyball, disc golf and multipurpose sports fields; and open spaces to relax, throw a Frisbee, or connect with nature.
Asheville Parks and Recreation
Created in 1956, the Asheville Department of Parks and Recreation manages a unique collection of more than 65 public parks, playgrounds and open spaces across the city in a system that also includes comprehensive recreation centers, swimming pools, the Riverside Cemetery, sports fields and fields, and community centers which offer a variety of wellness, educational and cultural programs for Ashevillians of all ages. With 8 miles of paved greenways and numerous natural surface trails, its comprehensive portfolio acts as the foundation of a vibrant center allowing Asheville residents to connect with their neighbors and explore a city's natural beauty. liveable and walkable.
Driven by the promise that Asheville is a better, safer place where everyone, from infants to retirees, has the opportunity to be supported, healthy and prosperous, Asheville Parks & Recreation was the first municipal recreation service nationally accredited in the United States. For the latest updates, follow the department on Facebook @aprca and Instagram @ashevilleparksandrecreation or visit www.ashevillenc.gov/parks.